Card Theft
This image has been resized for your convenience.
Click on it to view the full size version.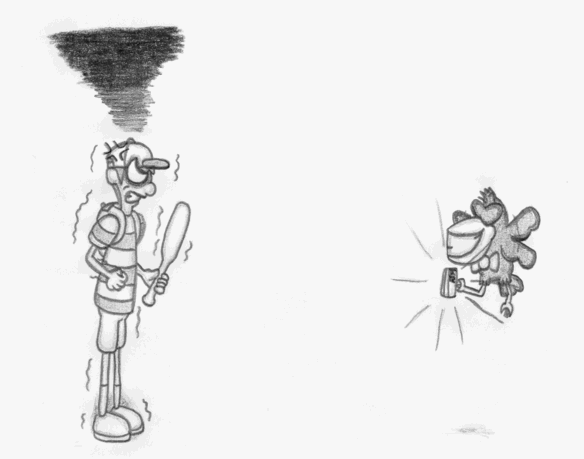 Yeah, without your ATM Card, you can't do much. And he'll never get it back, either. Yet another sprite comic idea, this was the reason Tracy became a Shark. ...It's a long story...