Buzz-Buzz
This image has been resized for your convenience.
Click on it to view the full size version.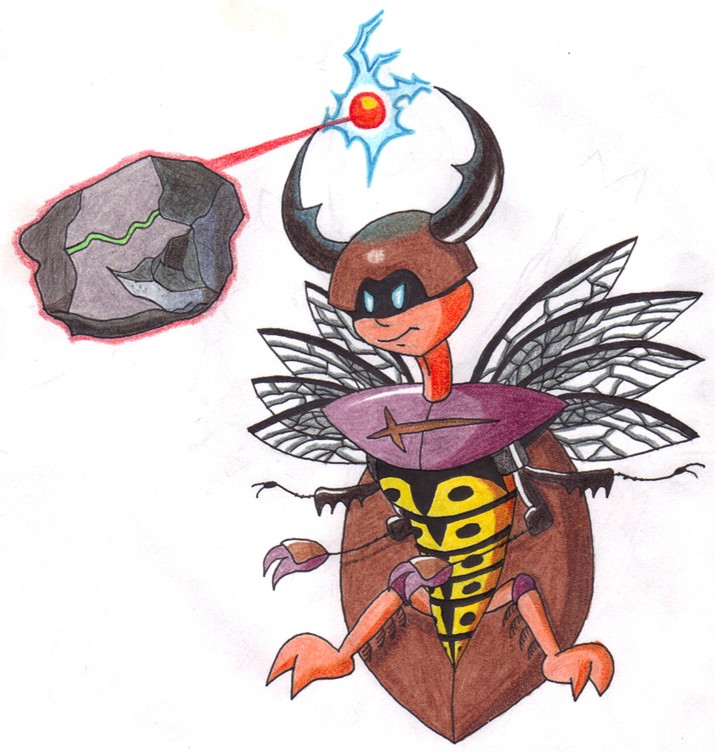 A Buzz-Buzz drawing done for the Interpretation dealie that Mystic Pyro Freak has set up. That's the Sound Stone he's... umm, levitating (note the sound wavelength spanning the stone's main face), although this was before I became aware that the stone is supposed to look like a rainbow-colored conch shell (a'la the EB Zero Magicant houses or the God's Tail rocks). Big deal, I guess... I've always thought of it as a flat, shale-like stone, so that's how I'm presenting it.