The Chosen Four - Pg 191
This image has been resized for your convenience.
Click on it to view the full size version.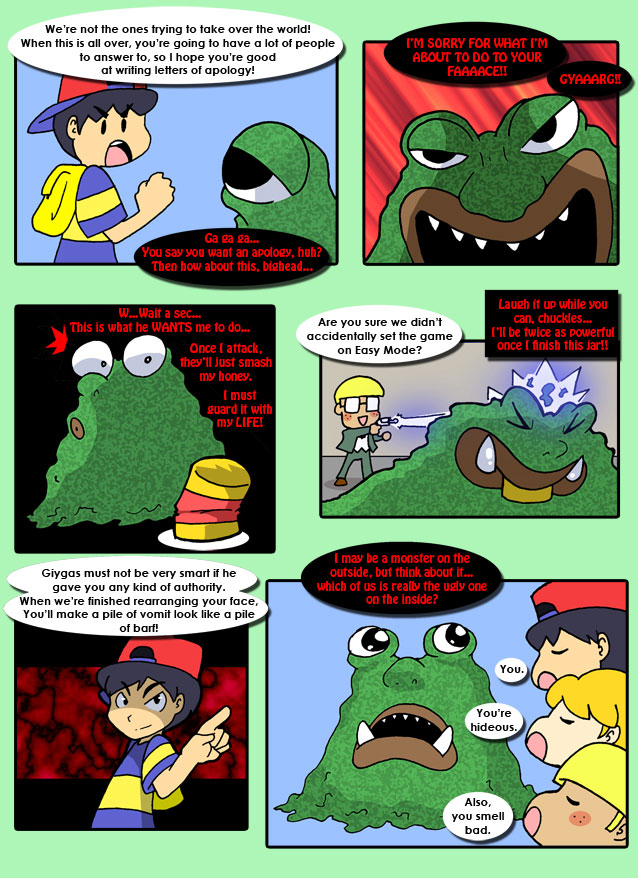 Darrow1 - #91
This Fly Honey craze borderlines on addiction. Hopefully in between the time he's reborn as Master Barf, Belch will get the proper counseling he needs.