Drago vs. Flint: The Showdown
This image has been resized for your convenience.
Click on it to view the full size version.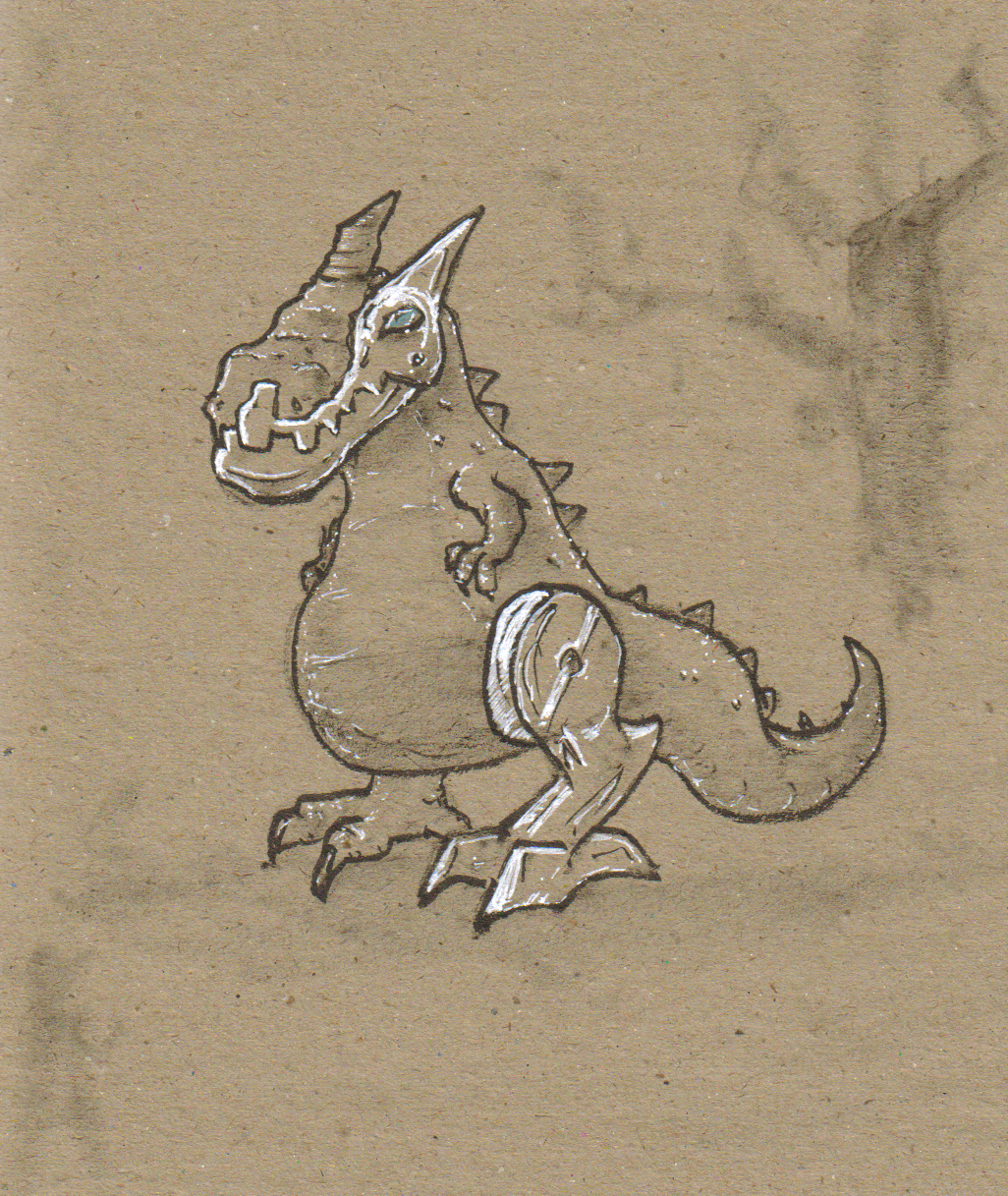 Epic battle.
Yay experimentation! To shade this and draw Flint and the Tree, I used a majorly-on-its-deathbed brush pen. very interesting. And for the white bits, I used a white gel pen I picked up. (I'll be needing to get s'more of those).
SPEAKING of getting more, it looks like the day that I use this paper I've been using will come to an end at some point, since the Green House recycled paper sketchbooks that I used to like using are no longer being carried by my local art store. :( BLEH. Why is it so difficult for me to find sketchbooks with pages that aren't bleached white. :P I have nothing AGAINST white pages, but a beige tone (and a texture like these has) can be a lot of fun to play with. Ah well. And they were cheap, too ($5 each).