Janitor Interpretation
This image has been resized for your convenience.
Click on it to view the full size version.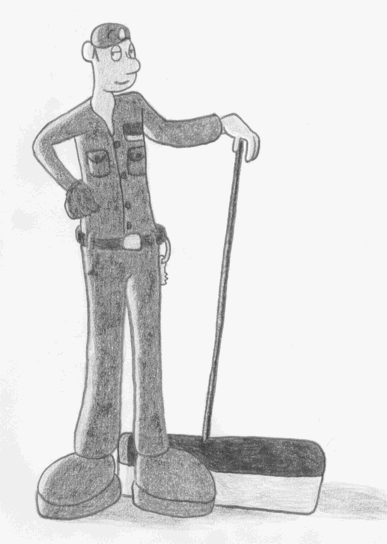 My interpretation of the janitor from M1. He may sometimes say mean things about her, but deep down, he loves his wife dearly.
Oh, and he also knows when a clock is twenty minutes fast, so, be sure to adjust your watches.