The Chosen Four - Pg 204
This image has been resized for your convenience.
Click on it to view the full size version.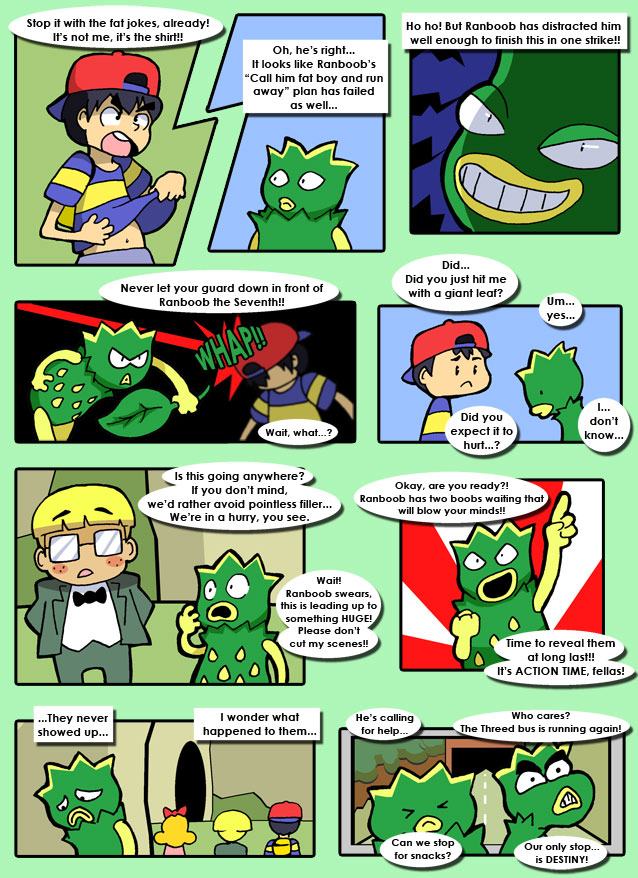 Darrow2 - #04
The great Ranboobski tries his hardest to pull together an army, but ultimately falls short. Fortunately for his associates, the bus in Threed leaves ample room for them to escape from his future rantings.