Crested Booka
This image has been resized for your convenience.
Click on it to view the full size version.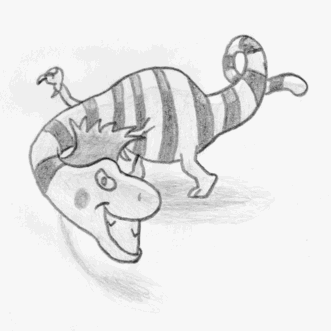 It prowls the desert, unflinching, intimidated by nothing. A smile appears on its face as it looks in your direction, knowing it just might have found its next meal. How very unfortunate for you, weary traveller. How very unfortunate.