The Chosen Four - Pg 225
This image has been resized for your convenience.
Click on it to view the full size version.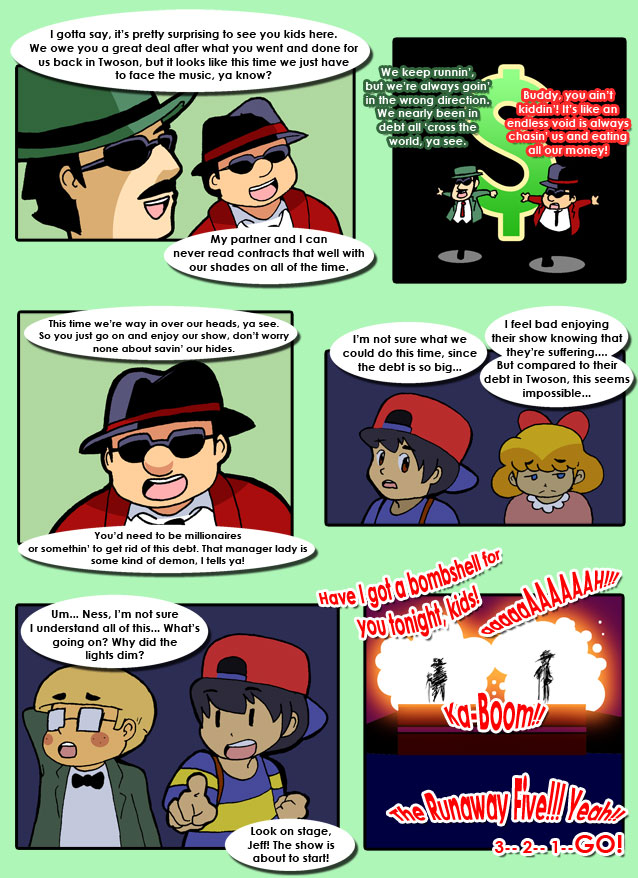 Darrow2 - #25
Without much choice in the matter, Ness and friends leave the Runaway Five to their fate. Sure, they may be trapped for eternity, but hey, that just means more chances to see them live. Cheer up, Ness!