Bat Collection
This image has been resized for your convenience.
Click on it to view the full size version.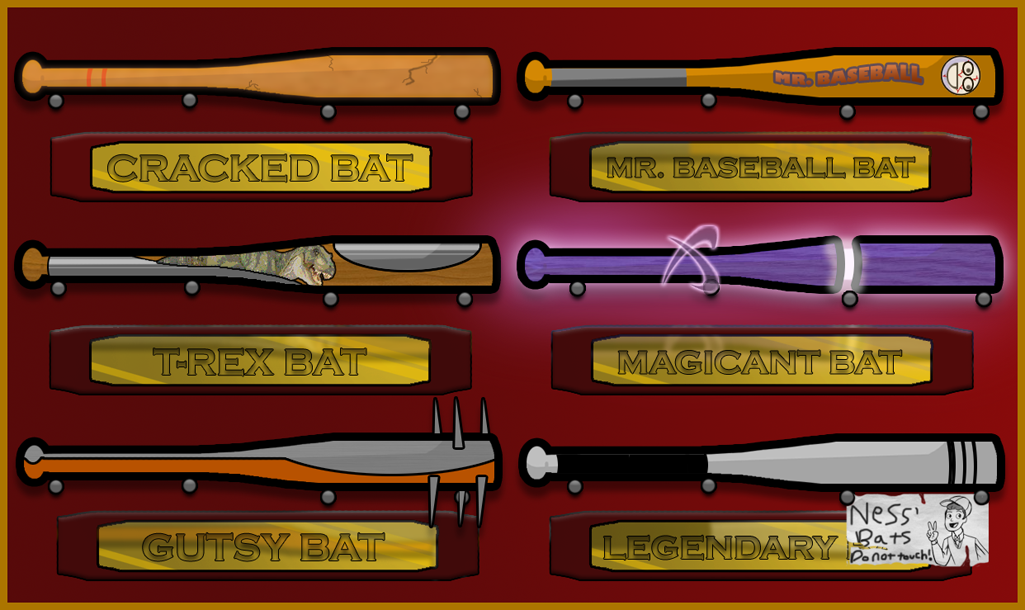 Ever wonder what Ness did with some of his old bats, and what they looked like? Wonder no more… What's amazing is that he managed to pull the Magicant out of his own head.
This is actual for a small scene in Harmony comic, although it's not as entirely visible.