The Chosen Four - Pg 235
This image has been resized for your convenience.
Click on it to view the full size version.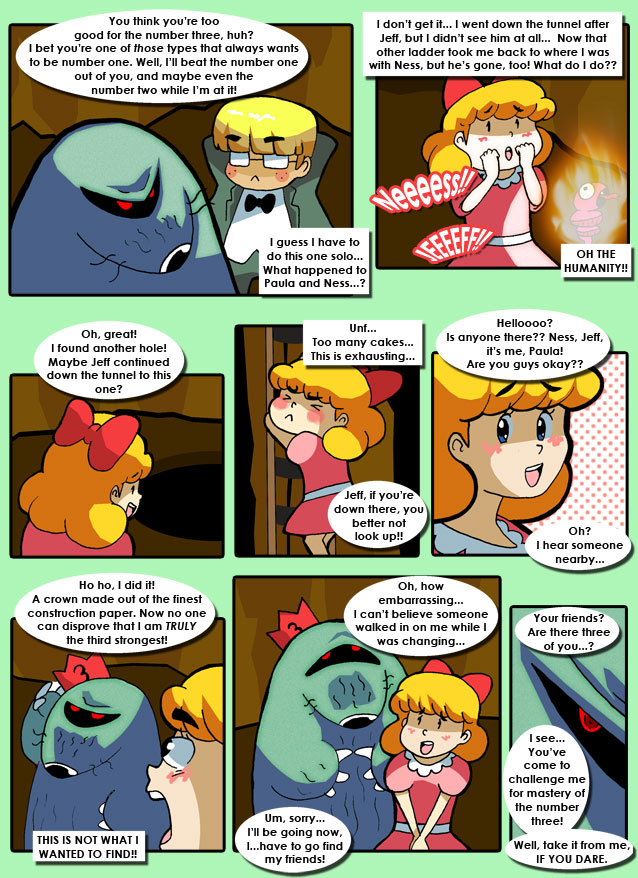 Darrow2 - #35
Cutting back to Paula, we discover that the trio managed to get separated in the mines. With Jeff cutting ahead and Ness horrible at following directions, this is going to be quite a trip. Oh, also, Paula set a snake on fire. Yay!