Hint Woman
This image has been resized for your convenience.
Click on it to view the full size version.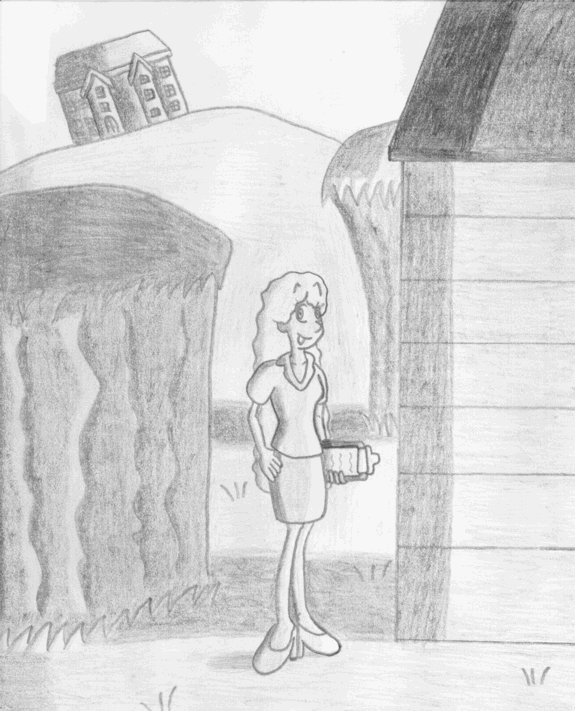 She is your assistant, or so she claims. She asks a thousand bucks for a hint and disappears forever if you refuse. Get a pencil and paper ready.
Now with a background! Doesn't the Rosemary's Mansion look ominous? Oooooo...