The Chosen Four - Pg 270
This image has been resized for your convenience.
Click on it to view the full size version.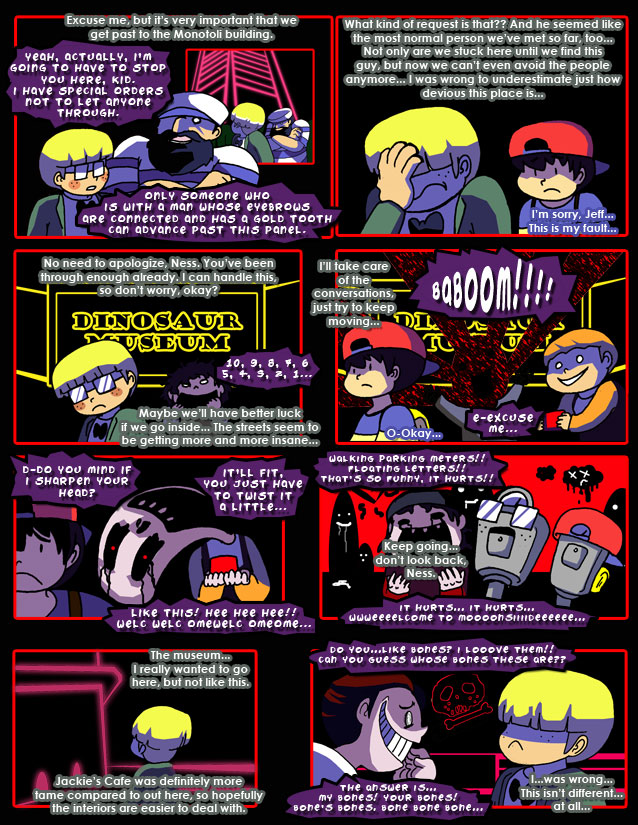 Darrow2 - #70
With no way to advance, Jeff becomes more and more exhausted by the nonsensical madness around him. Hang in there, Jeff, because things...well, no, actually, they're going to get a lot worse. Sorry, pal.