The Chosen Four - Pg 291
This image has been resized for your convenience.
Click on it to view the full size version.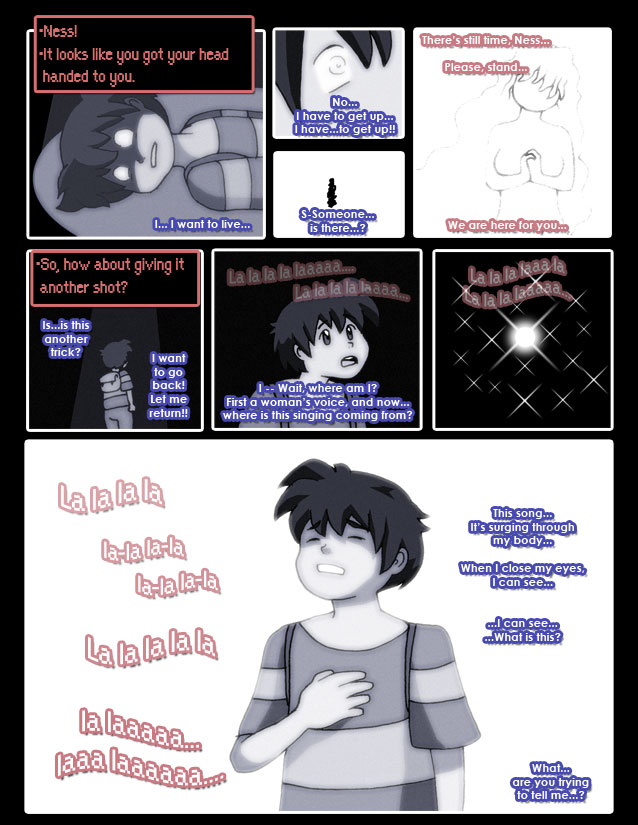 Darrow2 - #91
As Ness awakens from his unconcious state, he comes to find he's in yet another unfamiliar place. A place...that has some very decent music.