The Chosen Four - Pg 301
This image has been resized for your convenience.
Click on it to view the full size version.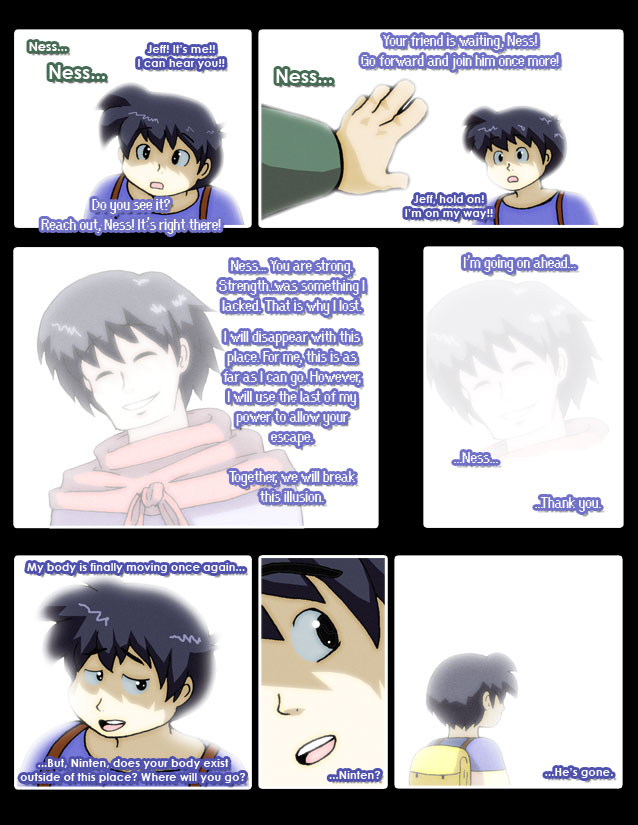 Darrow3 - #01
After leaving Ness with much wisdom of the past, Ninten vanishes without a trace. Thanks to his words, the once beaten down Ness has begun to awaken again.