The Chosen Four - Pg 305
This image has been resized for your convenience.
Click on it to view the full size version.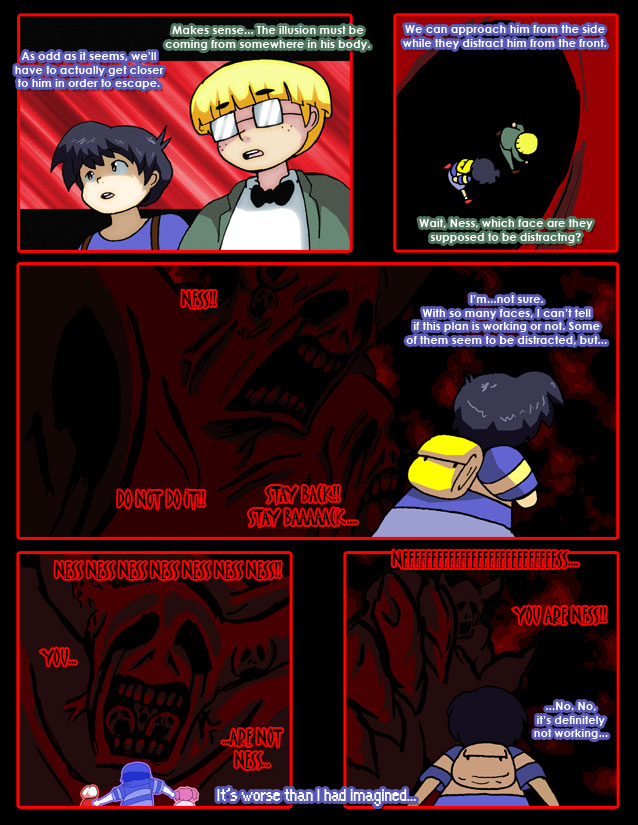 Darrow3 - #05
Plan or no plan, it is far too late. The attempt to distract Giygas meets a quick end as his only interest at this point is Ness and Ness alone.