The Chosen Four - Pg 311
This image has been resized for your convenience.
Click on it to view the full size version.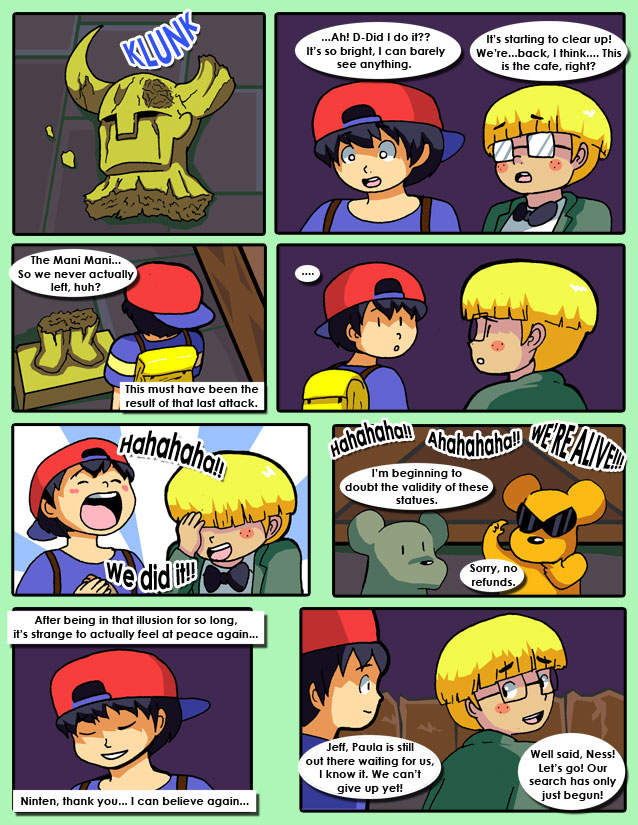 Darrow3 - #11
The return to the real world proves to be a happy occasion, though the troubles Ness and Jeff must face are far from over.