The Chosen Four - Pg 316
This image has been resized for your convenience.
Click on it to view the full size version.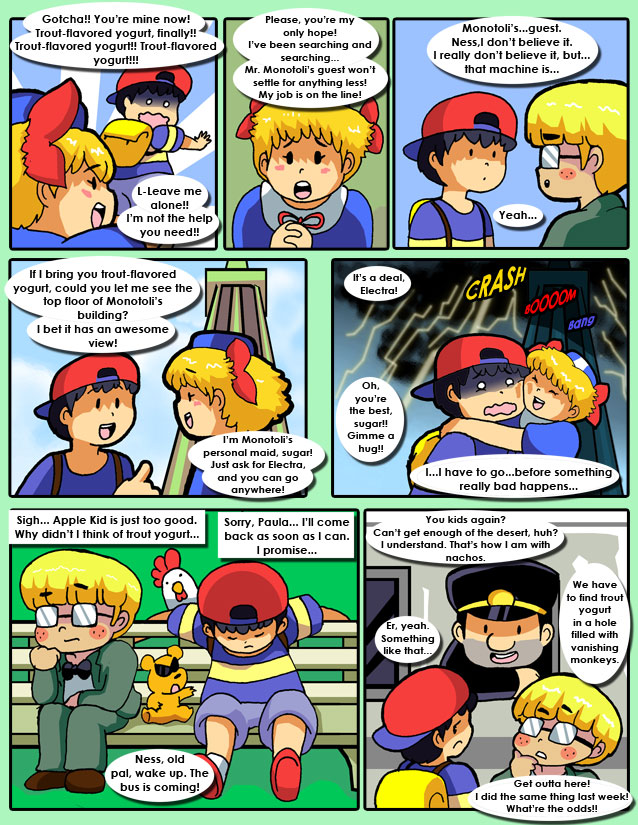 Darrow3 - #16
Two boys, a chicken, and a mouse board a bus heading to the desert so that they can retrieve a trout-flavored yogurt making machine which is key to their success in saving the world and is in the hands of monkeys that live out in the hole in a desert with an old man who teaches them how to teleport so they can give the machine to a maid who will let them bypass security and save their friend from an evil fat kid and an old man who are working for a demonic alien who is becoming the embodiment of evil itself. Earthbound!