The Chosen Four - Pg 330
This image has been resized for your convenience.
Click on it to view the full size version.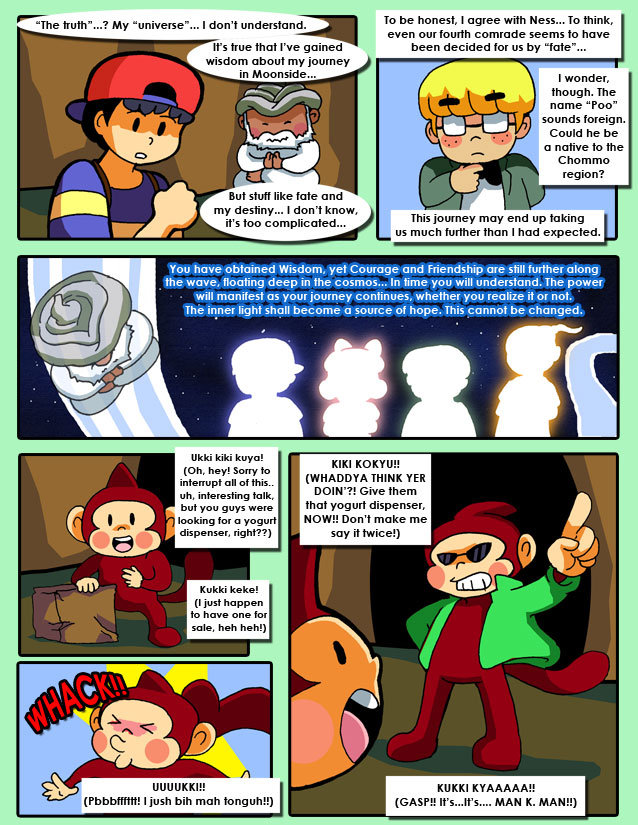 Darrow3 - #30
"They say that monkey Man K. Man is a bad mutha..." "Shut your mouth!" "I'm talkin' about Man K. Man." "Then we can dig it!"