The Chosen Four - Pg 359
This image has been resized for your convenience.
Click on it to view the full size version.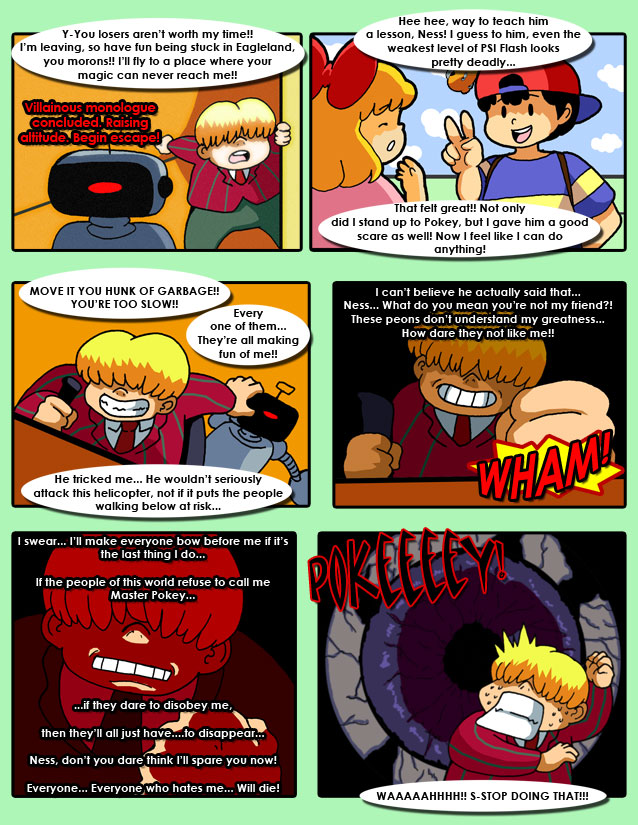 Darrow3 - #59
The shock of being fooled brings out a rage in Pokey that is so intense, it actually summons Giygas himself. Although the fact that he was trying to psychically connect with Pokey may also have contributed.