The Chosen Four - Pg 378
This image has been resized for your convenience.
Click on it to view the full size version.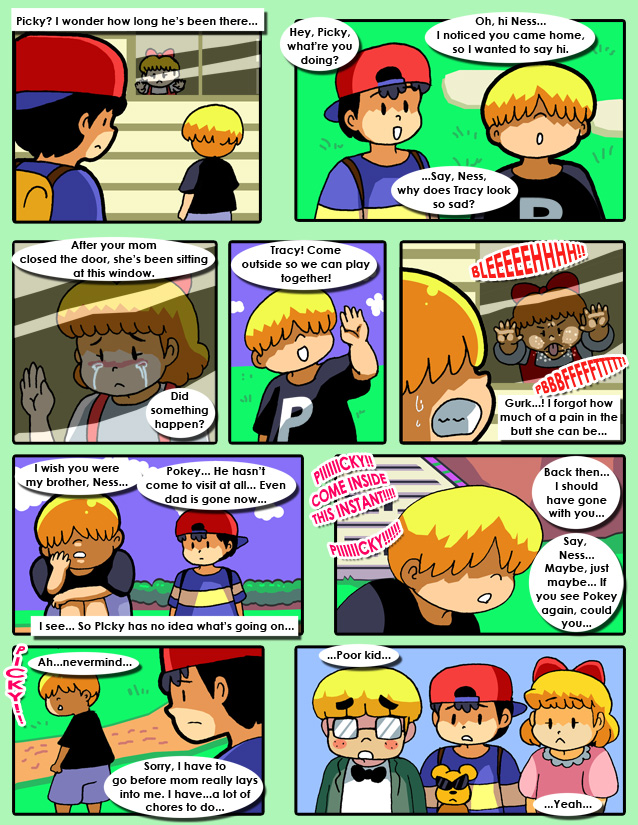 Darrow3 - #78
Stepping outside, Ness encounters Picky, who has become a victim of a broken family after the recent events. With his father and brother having ditched home for their own selfish desires, all that's left is him and Lardna. A home that, surely, is more than frightening than zombie Threed any day of the week.