Chapter 2 - Page 66: Where's That Dang Kid!?
This image has been resized for your convenience.
Click on it to view the full size version.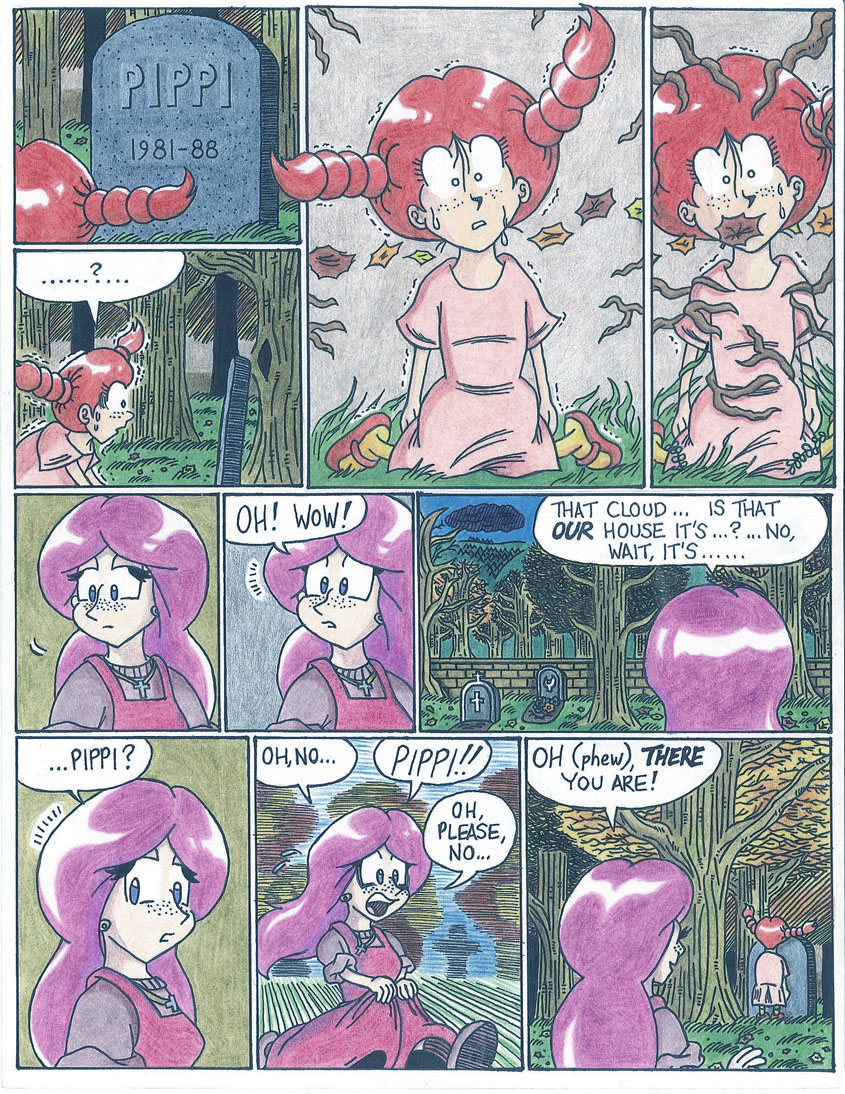 kenisu - #66
You might notice I changed two panels at the top with Pippi. That's because my original scene here (which you can see by checking out my Halloween comic) was over the top, and anyone I showed it to found it comical if nothing else.
Since then, (I'd like to think) I've learned a few more rules for pulling off a successful horror scene (i.e. subtlety), and this won't be the last instance of a change in the original script.
So, in a weird twist of fate, the canon story will probably prove to be scarier than the actual Halloween version. O_o