Chapter 2 - Page 79: A Flustered Mom
This image has been resized for your convenience.
Click on it to view the full size version.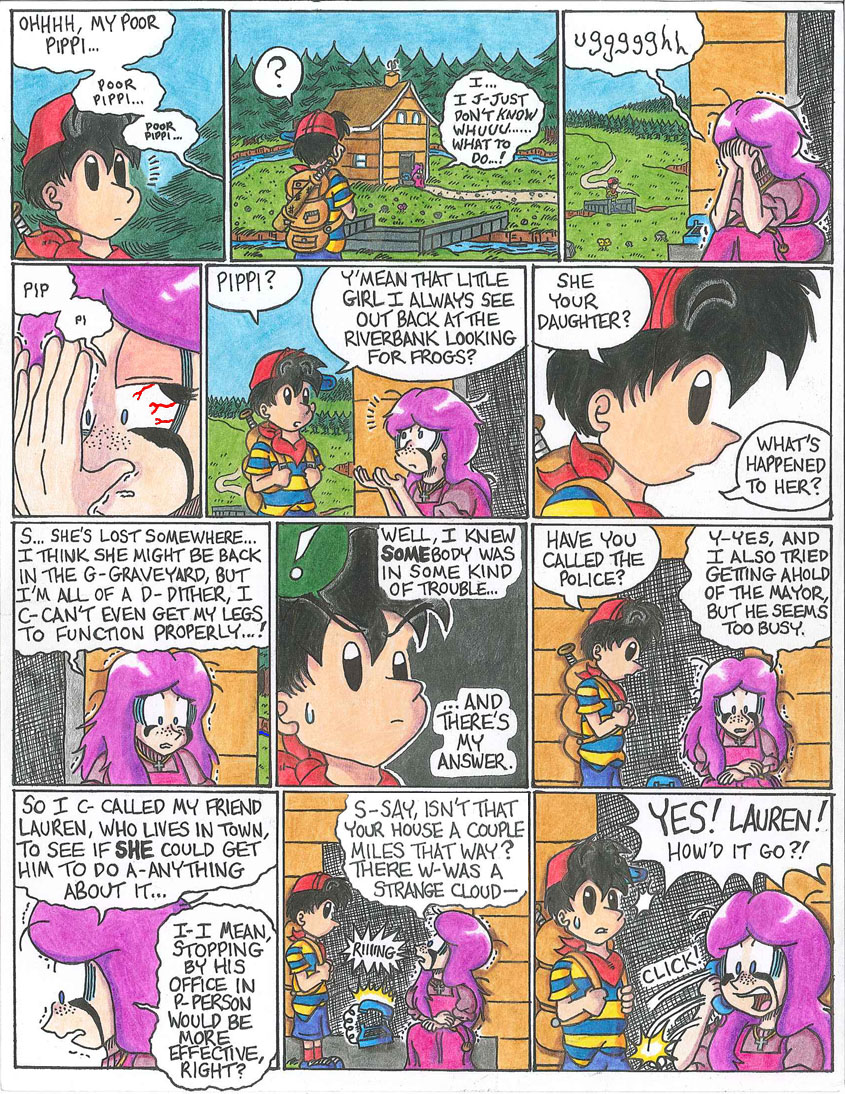 kenisu - #79
I have to wonder what people thought of that "I knew somebody was in trouble" panel back in its Halloween days... since, of course, back then, I hadn't yet submitted the pages containing the subplot at the end of Chapter 1, where Ninten feels a sense of danger to someone not far off.