Chapter 2 - Page 81: Fade to Black
This image has been resized for your convenience.
Click on it to view the full size version.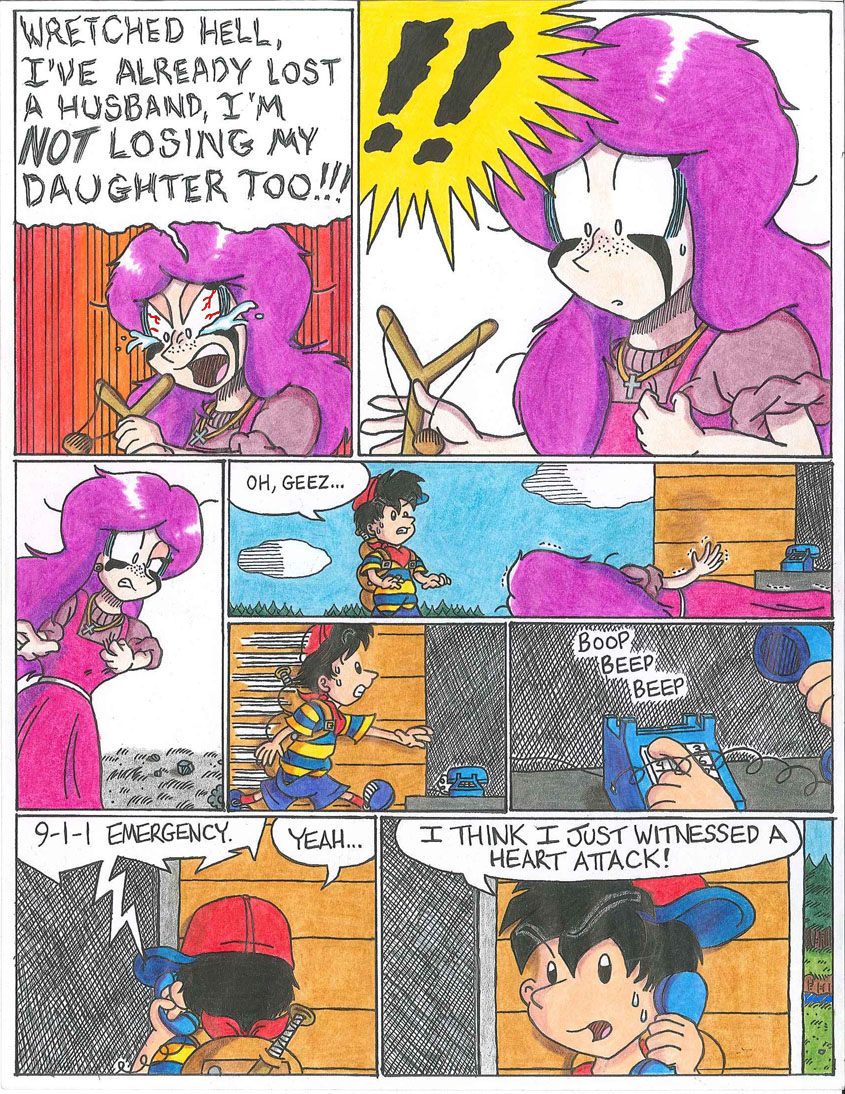 kenisu - #81
Camel's back = BROKEN.
Looking over my original of this page from two/three years ago, I noticed something I had forgotten about. A faint erasure can be seen in the sky, in the panel where Marilyn is on the ground (you probably can't see it here, since this is photocopy, and a colored one at that). It's a speech balloon of Marilyn going "AcK... gAHhh..." and it's accompanied by the sound effect "twitch twitch". All I can say is: *wow*, I'm really glad I recognized the mood killer there when I did.