Fleabag
This image has been resized for your convenience.
Click on it to view the full size version.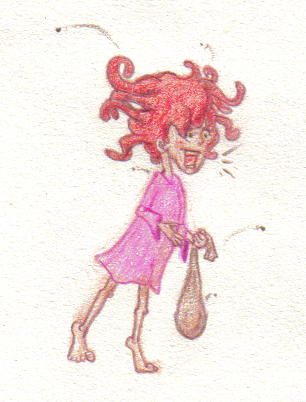 "You thought I was going to beg for food, didn't you ?
I wouldn't do that, even though I am ever so hungry....
Give me something. Whatever it is, just give it to me.
Gimme gimme. Please, give me.
Why won't you give it to me ? I said please ?...
I promise, I 'll give you something in return.
What are you going to give me ?...
Thanks a lot. To show my gratitude I 'll give you this Flea Bag. Please take it."
One of the people from Reindeer in Mother 1. Made for a "We Are Starmen" contest, on deviantArt.