The Chosen Four - Pg 417
This image has been resized for your convenience.
Click on it to view the full size version.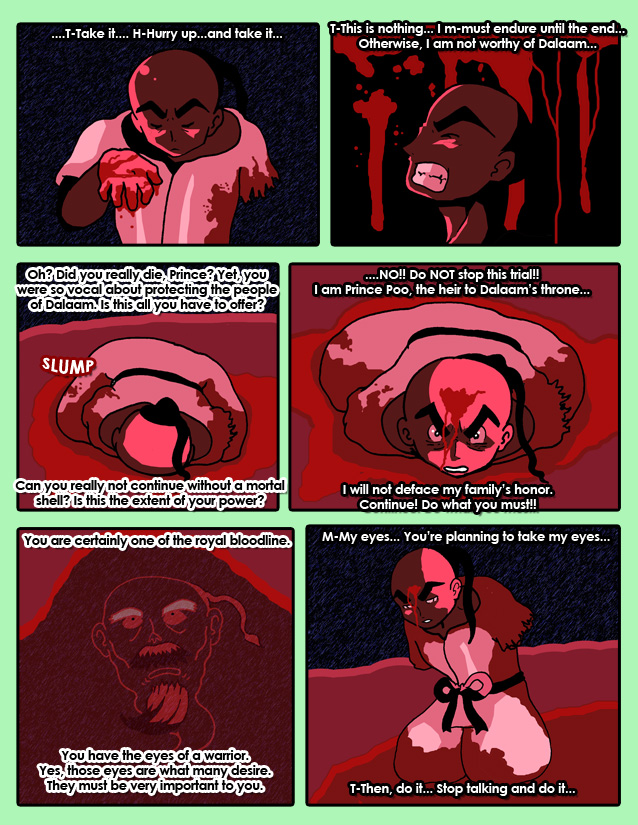 Darrow4 - #17
Accepting the pain, Poo offers up his other arm in exchange for knowledge. Refusing to back down, the young prince keeps up the will to protect. But how long will it last?