The Chosen Four - Pg 433
This image has been resized for your convenience.
Click on it to view the full size version.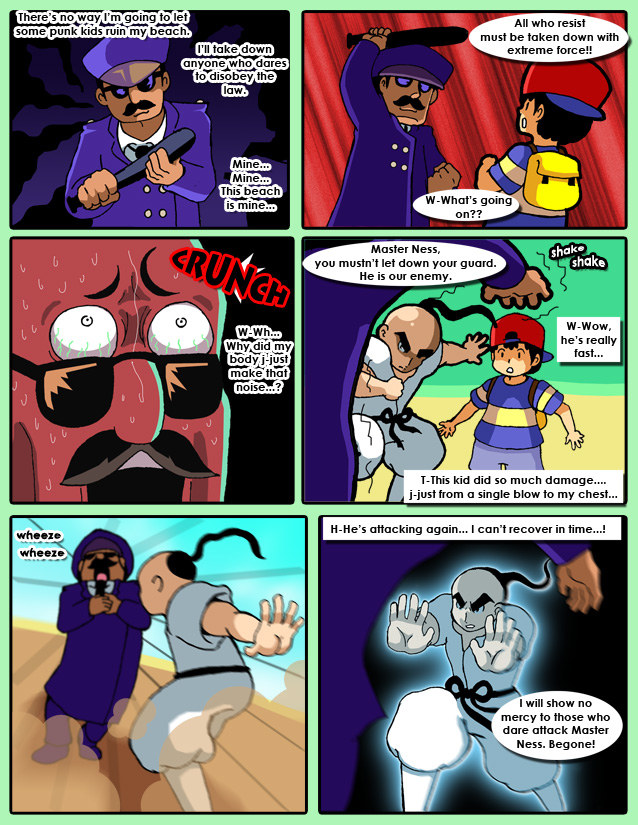 Darrow4 - #33
Before the fight can really begin, Poo steps in to put a stop to any chance of harm befalling Ness. Also, "Crunch" is usually a sound effect you never want to hear your body make.