The Chosen Four - Pg 469
This image has been resized for your convenience.
Click on it to view the full size version.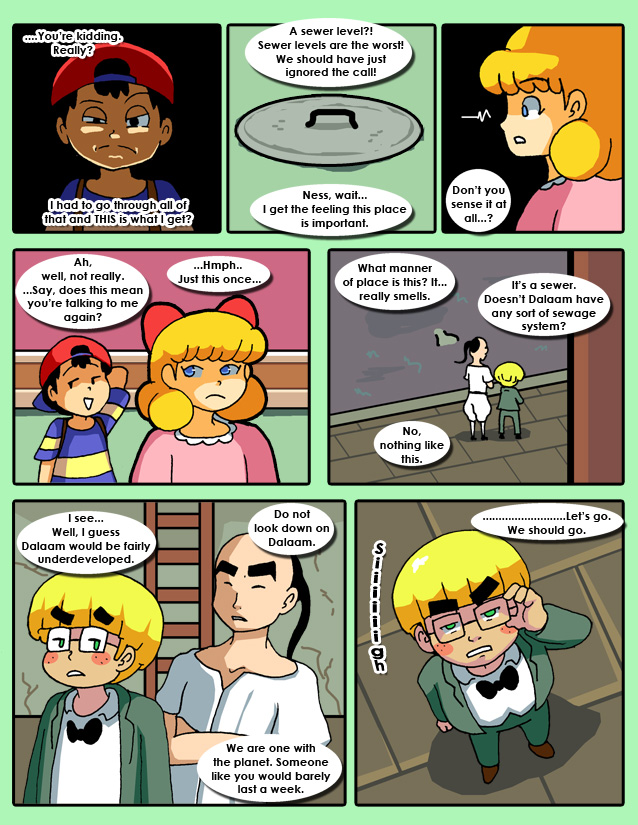 Darrow4 - #69
On top of the growing tension between the group, now there's the introduction of the "sewer level". Known as a common nuisance to gamers, could this "level" lead to the group's undoing?