Memoria Pg.80
This image has been resized for your convenience.
Click on it to view the full size version.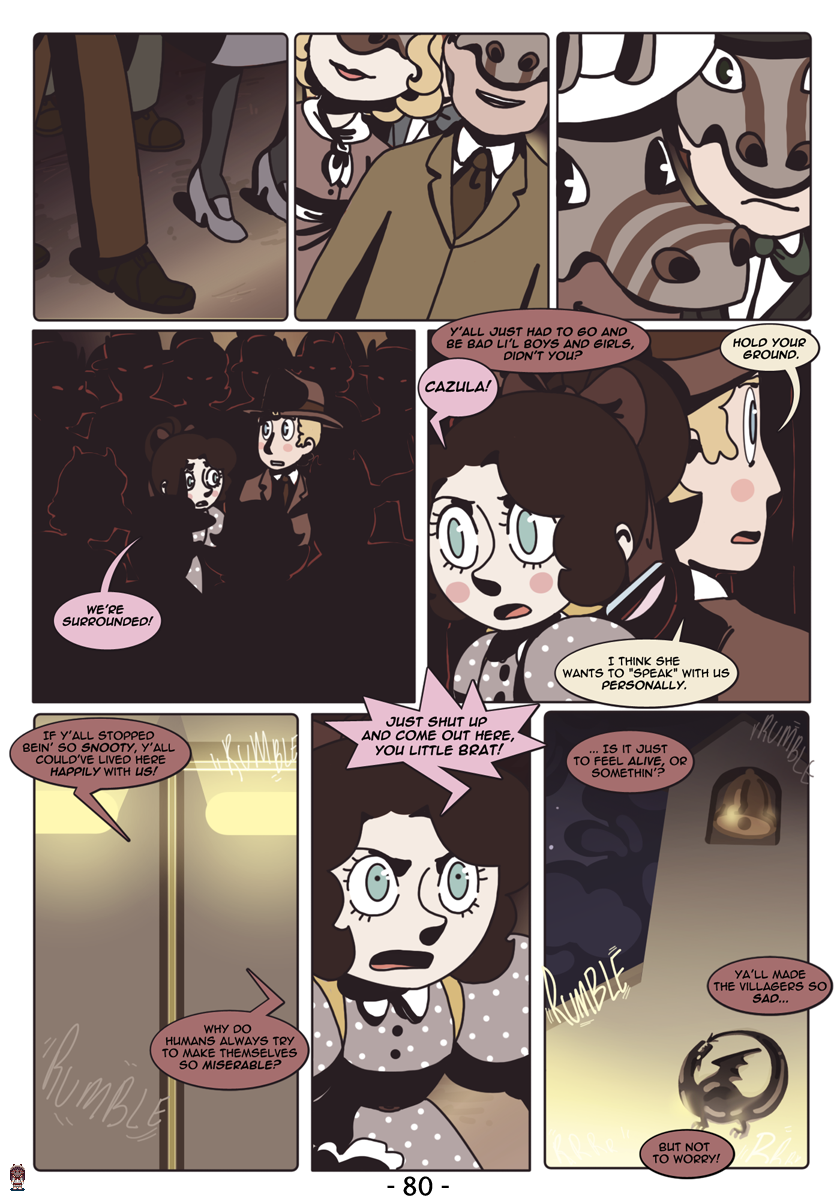 Memoria1 - #80
Harriet and Lucas prepare to face off against Cazula… But what could the Dragon Princess have in store for them? Also, when you're very angry in Memoria, you get pupils.