The Chosen Four - Pg 503
This image has been resized for your convenience.
Click on it to view the full size version.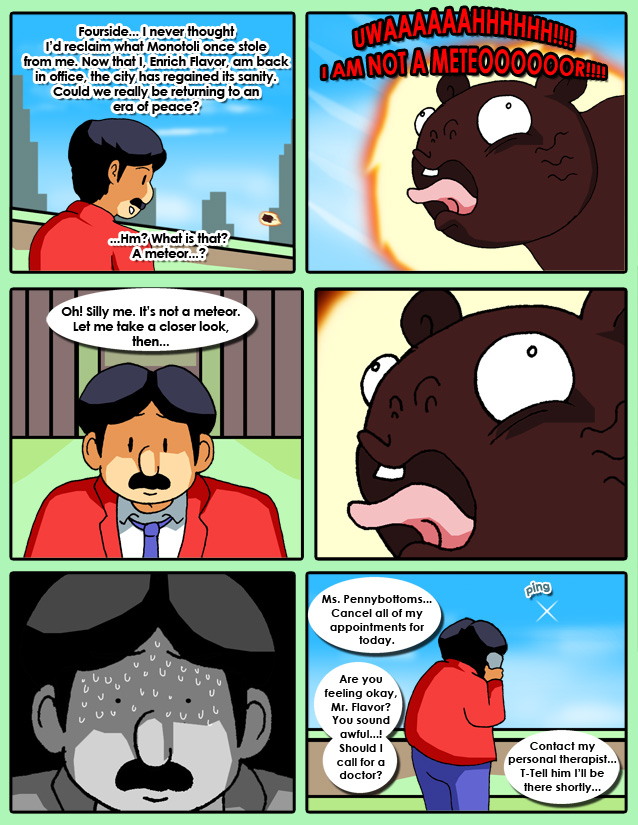 Darrow5 - #03
Enrich Flavor has had a hard past couple of weeks. Thanks to Monotoli's recovery, things are looking up! Unfortunately, looking up may not be the healthiest thing for Enrich Flavor's sanity...