The Chosen Four - Pg 507
This image has been resized for your convenience.
Click on it to view the full size version.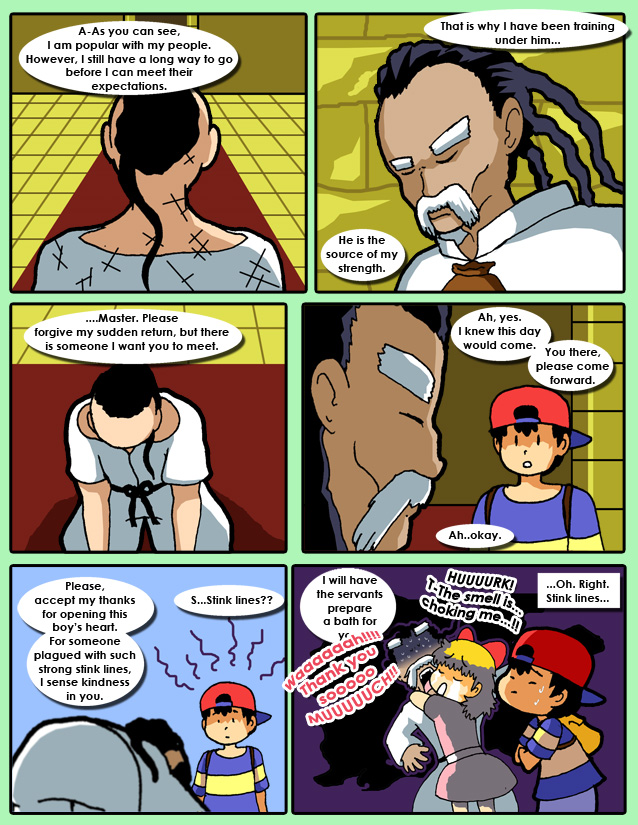 Darrow5 - #07
Although they are saving the world, even our heroes are not immune to the dreaded stink lines. Please, don't be rude. Don't "stink line" in "stink line free" zones.