Memoria Pg.92
This image has been resized for your convenience.
Click on it to view the full size version.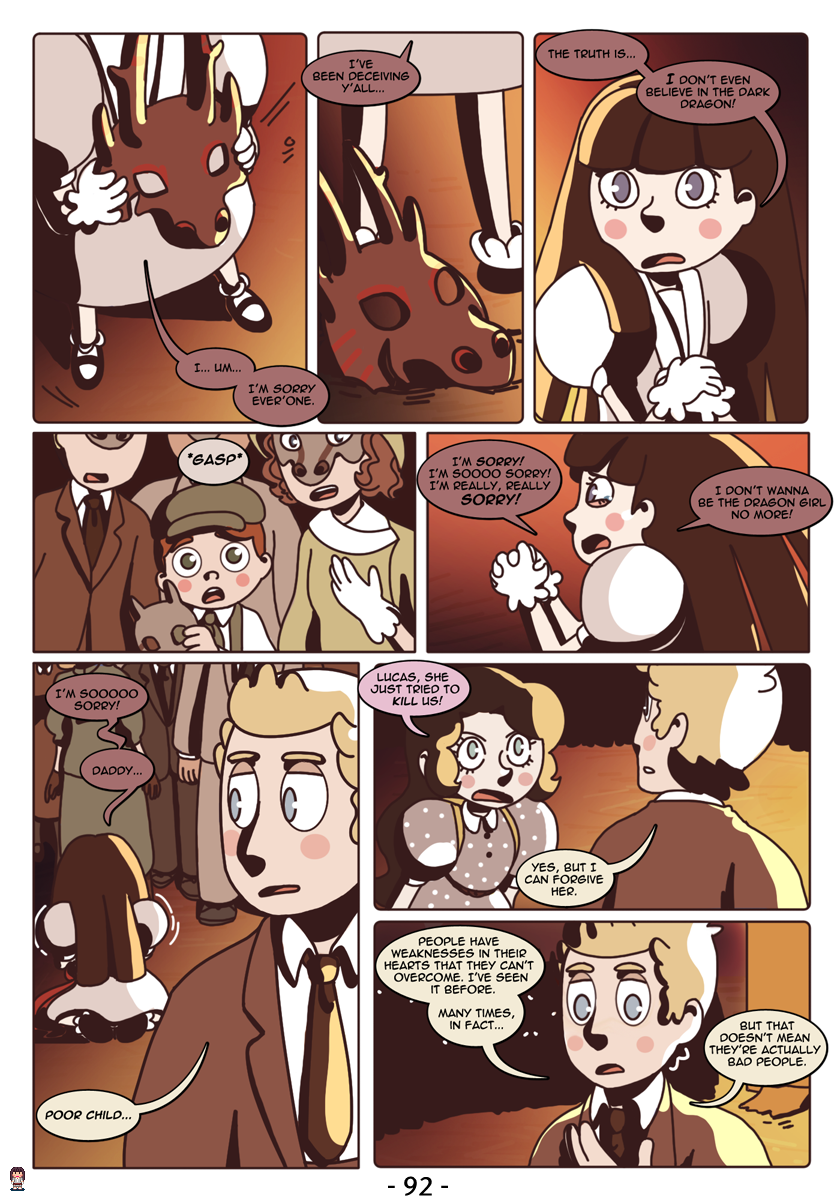 Memoria1 - #92
Awww, you can forgive an egotistical and maniacal cult leader who just tried to kill a bunch of people with a tank, can't you? Well, Lucas can, so I guess he's a saint among men.