The Chosen Four - Pg 546
This image has been resized for your convenience.
Click on it to view the full size version.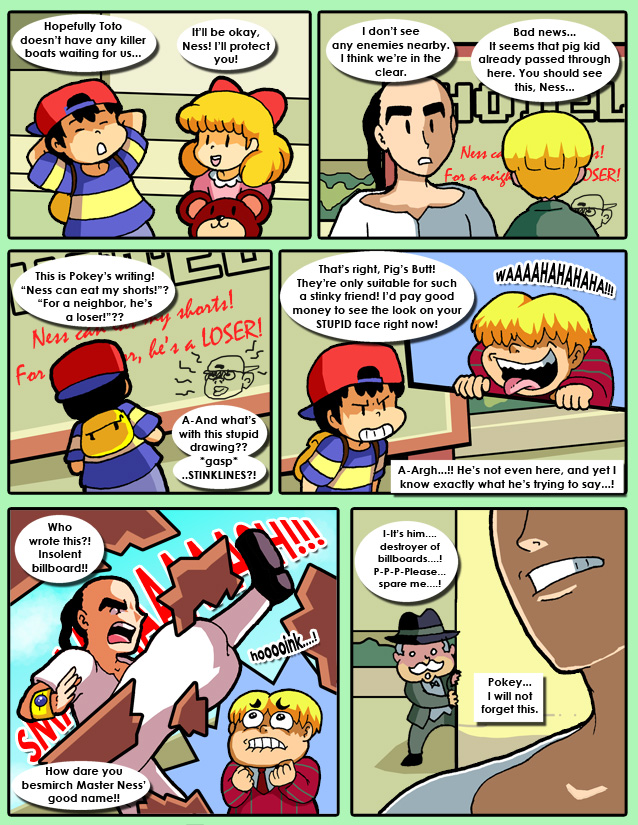 Darrow5 - #46
Although they have yet to meet face to face, Poo develops a deep hatred towards Pokey for the insult to Ness' name. This does not bode well for Pokey's future.