The Chosen Four - Pg 552
This image has been resized for your convenience.
Click on it to view the full size version.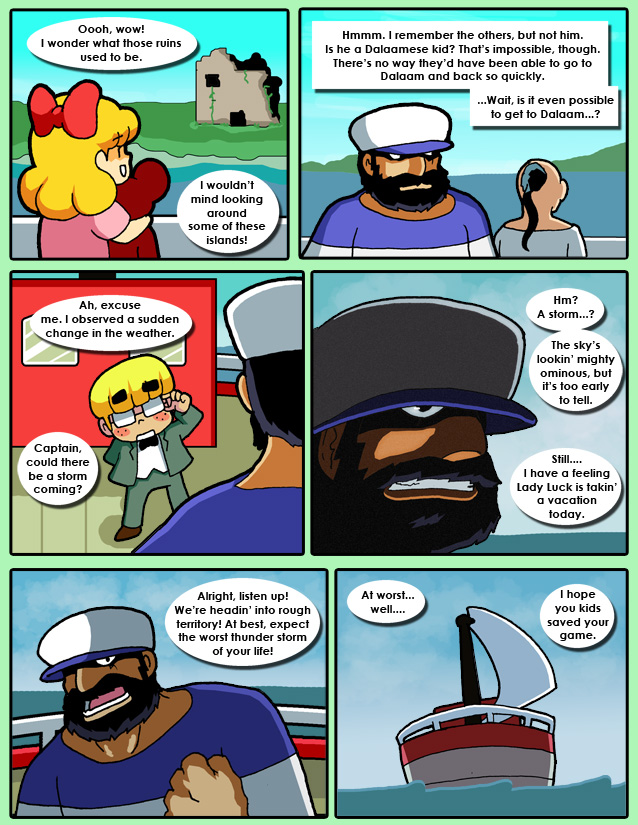 Darrow5 - #52
Sailing along, the boat passes by a few interesting looking islands. If only it were possible to stop and check them out. Curse you, interesting-looking-but-non-explorable islands!