Memoria Pg.160
This image has been resized for your convenience.
Click on it to view the full size version.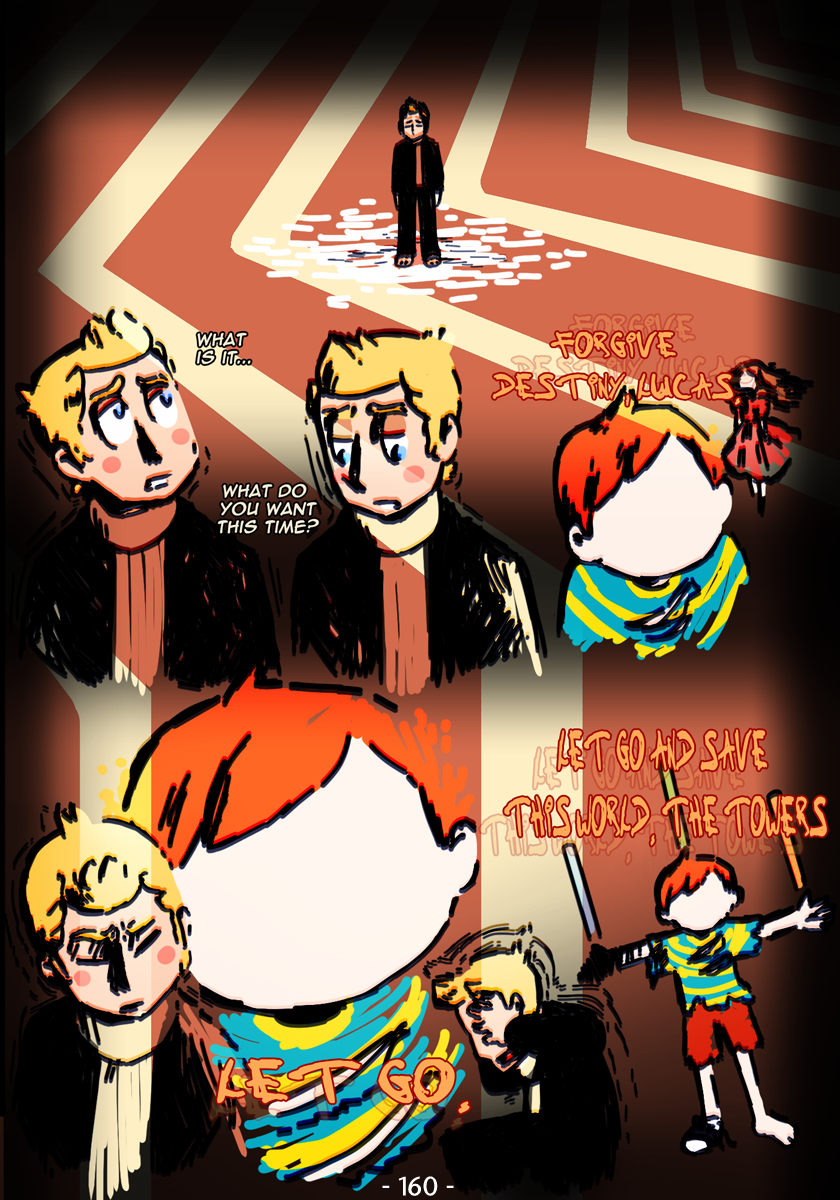 Memoria2 - #60
I have this dream sometimes… I feel awake, looking out into a surreal and twisted world. My mother, in the distance, always silent, always out of reach. My brother, too close, with words but not himself. I try to forget. Or just accept. And now I can't even remember their faces… They're just blurs, not the things I remember. The detail has gone out of them. Red hair, striped shirt, brown hair, red dress, that's all I truly remember…
I don't know what to cling to anymore.