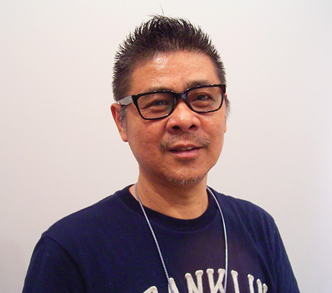 Like most popular video games, MOTHER began as nothing more as a seedling of an idea within the mind of an imaginative and committed individual. In this case, the individual in question is none other than the famous Shigesato Itoi. While in the United States, he is known solely for his work on the MOTHER series, his fame extends far past this in Japan. In his home country, Itoi (pictured) was already a celebrity before his work on his flagship video game series, and was a stranger to game development as a whole. Instead, his works consisted of his time in his copywriting career, making catchy slogans for companies. Despite this, he evidently had a time-consuming habit for playing Famicom games, and was particularly a fan of the Dragon Quest series. While playing that series and many others, Itoi often thought to himself what changes he would make if he was in charge of the game's development. One of Itoi's great ideas was to create an RPG with a modern setting. "RPGs in a medieval Europe setting are definitely flourishing these days," Itoi stated in
an interview.
"But I don't know anything about medieval Europe."
Itoi finally got his big chance when he went to visit the Nintendo headquarters in Kyoto. After introducing his ideas for his game to Miyamoto himself, Itoi was initially given a lukewarm reception at best from the Nintendo icon. Miyamoto insisted that Itoi would have to do much more than simply provide ideas, and that additional involvement from Itoi would be impossible due to his full time job. In response, Itoi lessened his workload, and the development of MOTHER began.