10-Year-Old Poster
This image has been resized for your convenience.
Click on it to view the full size version.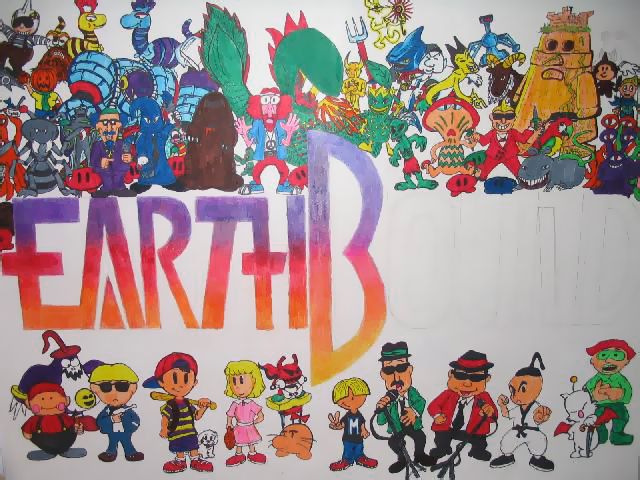 An EarthBound poster I made (and never finished) ten years ago (1996) when I was 13. Taken with old digital camera at a funny angle, so it's kinda funkier looking that it should be (not that it's amazing anyway, I was 13). People always tell me I should finish it, but I dont think it would be right...