Heavily Creepy Pokey
This image has been resized for your convenience.
Click on it to view the full size version.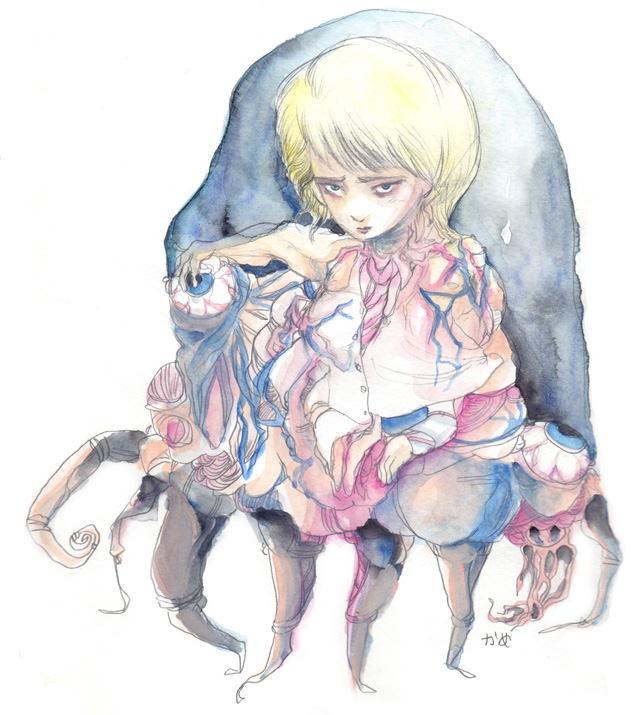 The whole premise of this thing is what happened to Pokey before Ness and company got there in their robot bodies? If you examine the sprite of "Heavily Armored Pokey" it reveals weird stuff like eyes and a very organic machine that Pokey is riding around in. The place that Giygas is residing looks like one bit vat of intestines and other organic looking oddities. What was Pokey's price for his power? My take on it is that Giygas himself made Pokey's armored craft out of his physical being, just as he did his lair. It's sort of joining with Pokey and what we see here is it's still forming. I can't help but be reminded of Tetsuo from the anime Akira. Pokey and the craft aren't fully reformed yet so he's in this state of pulsating veins and fleshy parts still trying to come into being.
PERFECT 10! The score will say 1.10, but it's actually 10.