Happy Wed-NESS-day! How are you fine people doing today? Ready for some theories?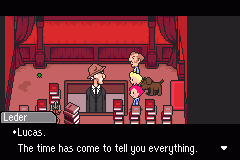 The last theory was: What terrible events happened that rendered most of the world demolished?
As you can see, there were a couple of phenomenal responses, but the Theory of the Week Winner is quirkykoi!
Remember, participate 10 times and get this Giygas badge!
(You can check your progress here!)
Check after the jump to read quirkykoi's awesome theory! (and also see what the next prompt is~)