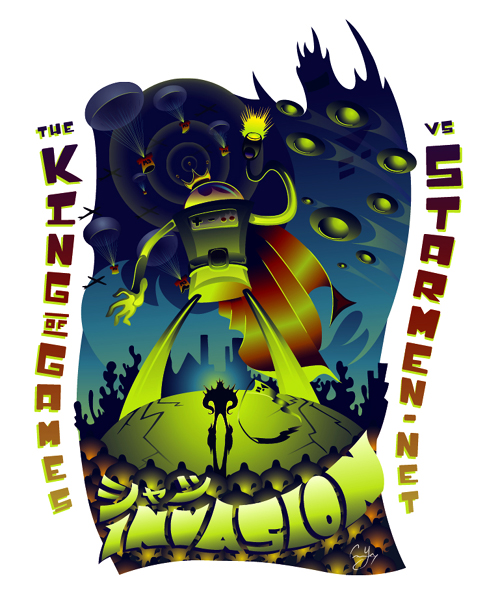 The King of Games
and Starmen.Net have joined forces to offer you a chance to win some of these
MOTHER T-Shirts!
1st Place: Ultimate Chimera (Red)
3rd Place: Choice of a shirt from the Starmen.Net Store
All you have to do to enter is answer one EarthBound trivia question! If you are correct, you and all the other entrants with correct answers will be put into a drawing.
Three
lucky people will be chosen as the winner!
The Winners:
1st Place: monkeymonk42
2nd Place: Gamecubespect
3rd Place: LiseValentine