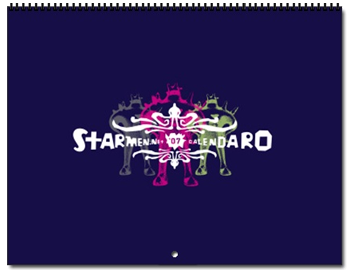 Information:
The third community calendar. Did you miss not having a calendar last year? Well get ready because the Starmen.Net community calendar has returned!
Jonk
has gathered an all-star cast of artists to create a calendar full of your favorite characters and moments from EarthBound and the Mother series! All of the images are high-res, printed on high-gloss paper, and wire-o bound in a 11" X 17" calendar. Originaly printed in 2006, reprinted in 2007.
If you like the art work in this calendar, check out the recently released
2007 Calendar
as well as the re-released
2004
, and
Jonk
calendars!
Featured Artists:
How To Get:
Images:
Cover (By Jonk)
-
Inside