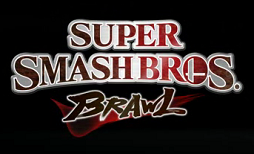 Title:
Super Smash Bros. Brawl
System:
Wii (Nintendo)
Genre:
Action/Fighting
Release:
January 31, 2008(JP)
March 9, 2008 (NA)
June 27, 2008 (EU)
June 27, 2008 (AUS)
Rating:
ESRB: T
Price:
$59.99 (US)
Players:
1-4
Publisher:
Nintendo
Developer:
Director:
Masahiro Sakurai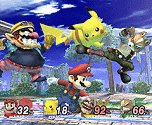 The third installment of Nintendo's successful series Super Smash Bros! The Smash Bros. series has always been about staple Nintendo characters duking it out, and Brawl is no different. Not only does Brawl bring back the action-packed multiplayer experience fans know and love, it also adds a new Adventure mode called The Subspace Emissary, an unprecedented journey across a massive landscape with intertwining stories between characters from Nintendo's franchises. With 35 characters and 41 stages, there's a lot to experience. For more information, be sure to check out the official Smash. Bros. website, which was updated slowly until the game was released, for complete details on the game.