Wooly Shambler
This image has been resized for your convenience.
Click on it to view the full size version.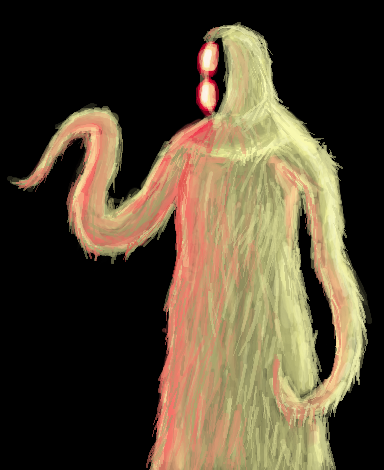 A Wooly Shambler (actually my first attempt at a Wooly Shambler -- My Wild N Wooly Shambler was actually drawn after this one, and turned out looking a lot woolier. See:
here
). With this one, I really tried to preserve the pink and straw colour scheme that the original sprite had, and tried to do so by using a pink light source. And since I love drawing glowing eyes, I like how those turned out, too.
Even though it's not got the "wooly" look, I think that the shaggy fur and slimish body looked pretty cool together.