Mr. Molecule Trapped in a Crystal
This image has been resized for your convenience.
Click on it to view the full size version.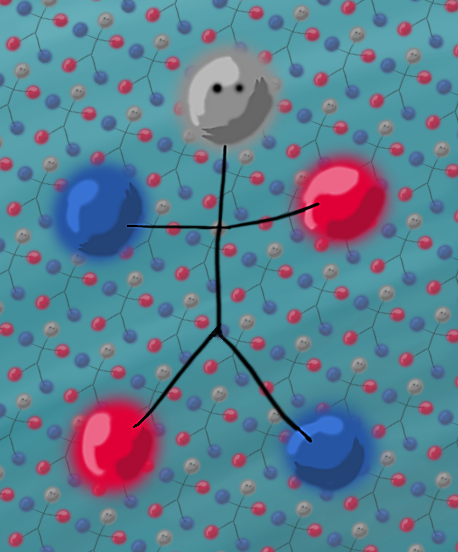 "Help!" Mr. Molecule is one of those enemies that just about anyone could draw, due to its simplicity. I wanted to draw him too, but do something different. I thought about trying to assemble a large, compound mollectule out of Mr. Mollecules but decided against it, figuring it'd be better suited at a 3D artist. So I decided on a regular formation of Mr. Mollecules, to form a magnified bit of crystal.
I made the "atom" balls a bit on the blurry side to illustrate the "whirlingness" of their electrons. ;P