Manly Fish with Spear
This image has been resized for your convenience.
Click on it to view the full size version.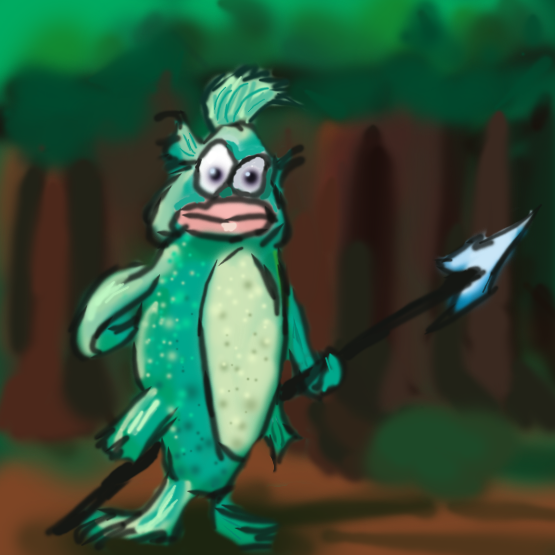 Manly Fish, with a harpoon/ spear of sorts. This one was all about goofing around and experimenting with shades of green to give the Manly Fish some texture. I didn't pull off a "scaly" look as much as I'd been hoping, but I think it sort of emulates markings on some fish, like a speckled trout a bit, which I figured to be kinda cool.
I also liked the idea of making his arms into prehensile fins.