Soul-Consuming Flame
This image has been resized for your convenience.
Click on it to view the full size version.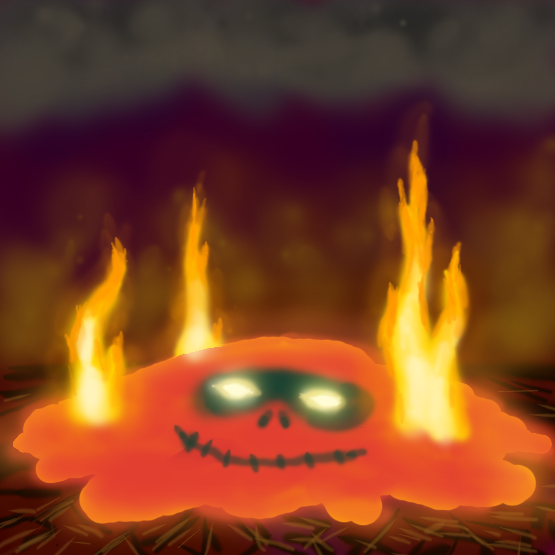 I'd debated for a while on how to tackle the Soul-Consuming Flame, and finally decided on fewer flames and sort of inner glow. I was thinking of actual images I'd seen before of lava flows, with flames poking up at their surface.
Once I'd finished the character itself though, I knew it needed SOME sort of background. I started out with the floor, which I wanted to have a dry, cracked look. I started out haphazardly not expecting much, but like the effect that I was able to get with what I did. Above him, I tried depicting a smokey, dark Fire Springs.