Encounter with Giygas
This image has been resized for your convenience.
Click on it to view the full size version.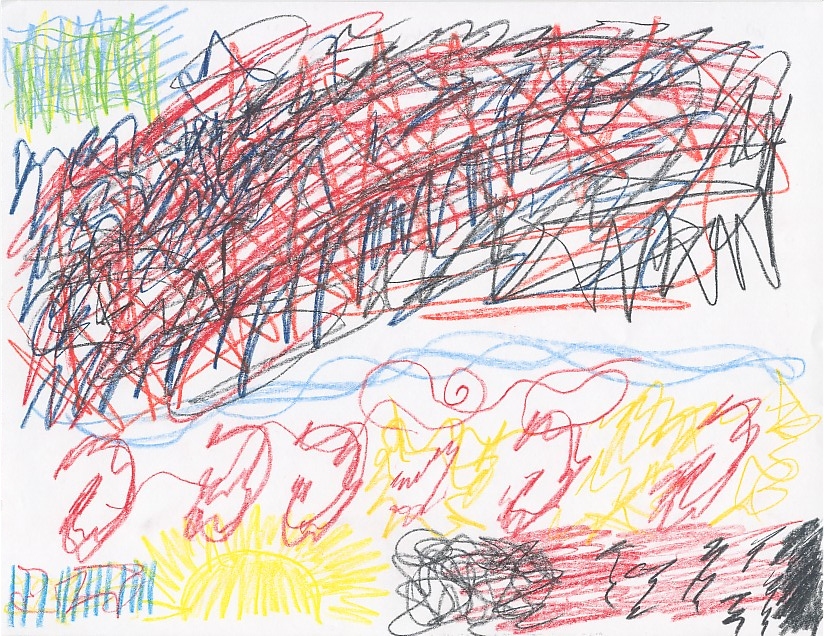 Has your art teacher ever made you listen to music and then draw out the feeling it expressed? I call them "musical illustrations," but I dunno if that's the real name for it. Anyway, that's what I did for this picture. I armed myself with colored pencils and listened to Giygas' battle music and just went with the flow.