Realistic Bookas
This image has been resized for your convenience.
Click on it to view the full size version.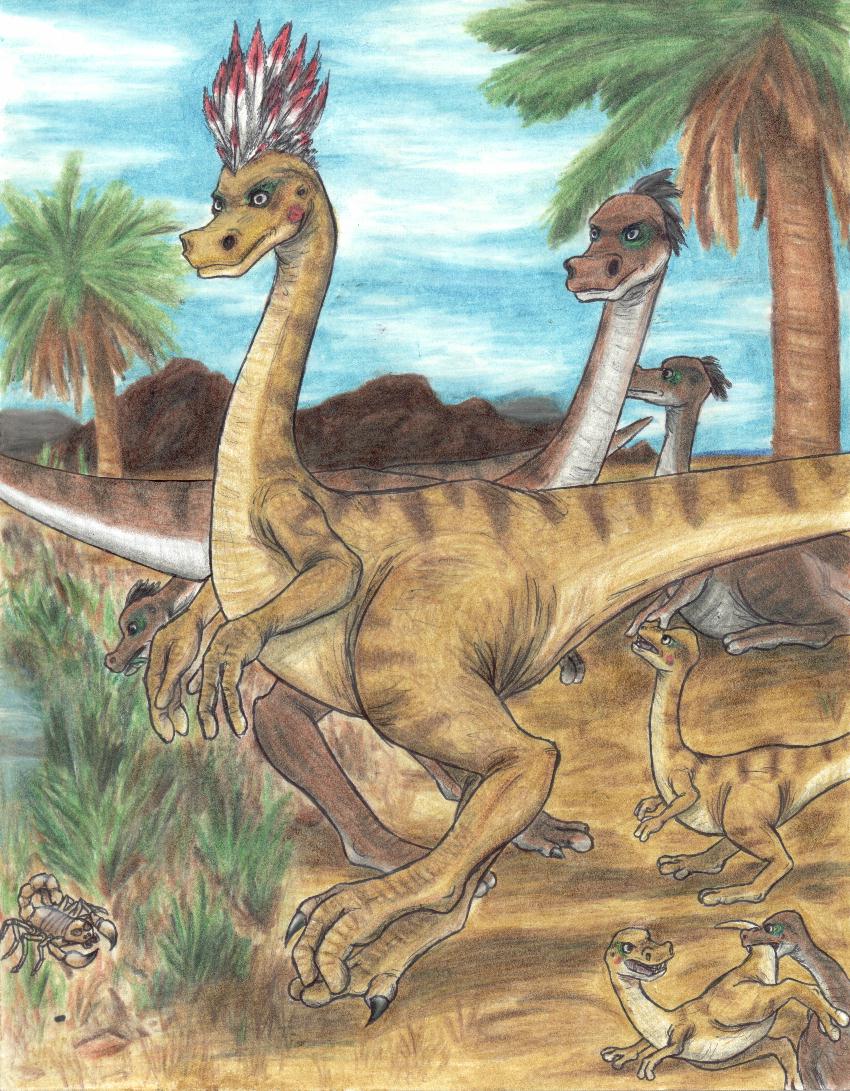 Fan Art of the Week winner! 6 Nov 2005
Crested Bookas live in the open Dusty Dunes Desert in EarthBound. The polygynic males often attack those who threaten their mates, though they often end up tame from some kid with a baseball bat. The darker brown bookas are female, and the males grow their crests as they reach their adult stage.
PERFECT 10! The score will say 1.10, but it's actually 10.