Abstract Enemies
This image has been resized for your convenience.
Click on it to view the full size version.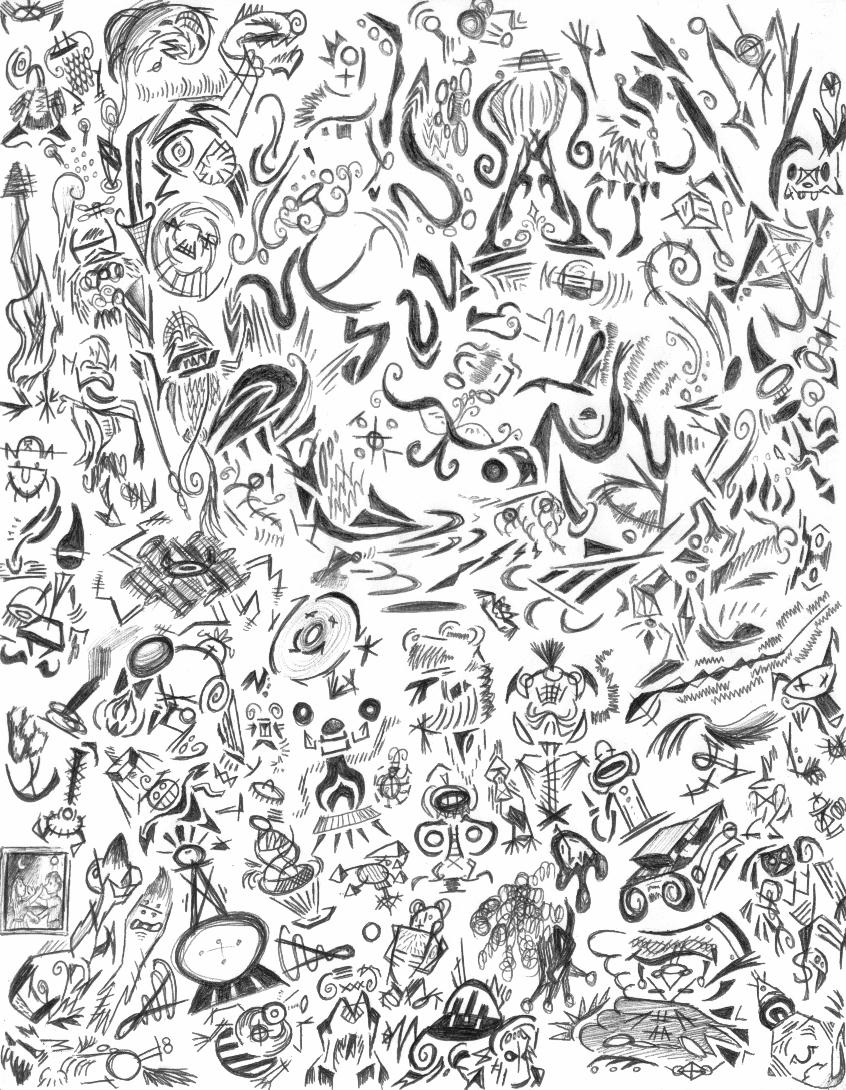 There is almost every EarthBound enemy in here in an abstract form. How many can you pick out? I drew this in between studying for finals spring semester 2005. :D
PERFECT 10! The score will say 1.10, but it's actually 10.