Antoid Farm
This image has been resized for your convenience.
Click on it to view the full size version.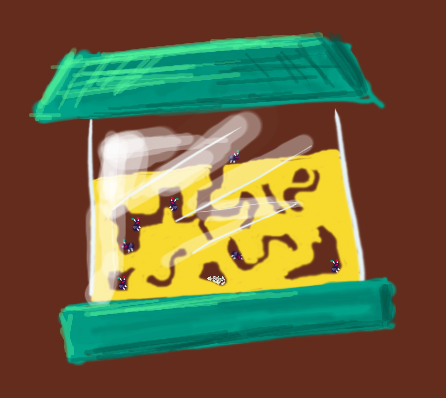 Black Antoid Farm! Some of the pictures I love doing most are based upon nifty ideas that come to me, and this is a prime example of that. Another fun one. Note that my younger brother had one of the brand name ant farms as a kid, so this is sort of a throwback to that old thing. I'd thought about throwing in the green silhouetted silo, farmhous and tractor and stuff at the surface, but decided they'd only be a distraction, and that people who were unfamiliar with the ol' green plastic ant farm might not get it anyway.