Healer
This image has been resized for your convenience.
Click on it to view the full size version.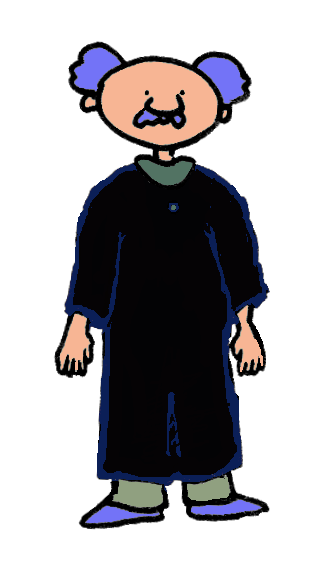 Making drawings based on some of EB's small sprites can pose an interesting challenge, since some sprites don't have battle images or clay models to reference.
So part of that challenge lies in trying to figure out just what a pixel or two might or might not represent. And another element of dificulty can come from trying to get away from the "short and squat", nearly "superdeformed" kind of style that those sprites were presented in, in typical old-school Nintendo fashion.
A number of the Healer's visual elements were thus "made up" based on such pixel interpretation.